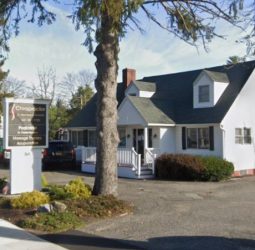 *Raymond A. Semente, DC is a independently owned healthcare practice, and is a member of InjuryDocsNow.com
Welcome to Raymond A. Semente, DC – Your Trusted Saint James No-Fault Injury Doctor
Searching for a No-Fault Doctor near Suffolk County or a Healthcare Provider in Saint James, Long Island, NY?
Welcome to Raymond A. Semente, DC, a dedicated member of Injury Docs Now, serving Saint James and the surrounding area. We specialize in providing comprehensive healthcare services designed to meet your unique needs. Conveniently situated on Lake Ave between 6th Street and 7th Street, our specialized professionals offer a wide range of services, including chiropractic care, pain management, non-surgical spinal decompression, nerve testing, and more.
Comprehensive Care in Saint James, NY, for Your Well-Being
At Raymond A. Semente, DC, we take pride in our affiliation with Injury Docs Now, a network committed to delivering top-quality medical services. We understand the importance of comprehensive care for your recovery, and our skilled specialists are prepared to address various healthcare needs to enhance your overall well-being.
Convenience for No-Fault Injury and Car Accident Victims
If you've been involved in a car accident and are seeking a dependable no-fault doctor near Saint James, NY, our Saint James location offers both convenience and accessibility. We are dedicated to providing the care you need without the need for extensive travel.
Contact Our Saint James, NY Office Today
Your health and well-being are our primary concerns. Whether you're a Suffolk County resident or specifically seeking a Healthcare Provider in Saint James, Long Island, NY, we are here to deliver exceptional care. Contact us today to schedule an appointment or to learn more about our comprehensive healthcare services. Raymond A. Semente, DC, is your trusted partner on your journey to wellness.
In Need of a Saint James No-Fault Doctor or Healthcare Provider?
Choose Raymond A. Semente, DC, as your trusted partner on your path to recovery. Our expertise and commitment to your well-being ensure that you receive the care you need, conveniently located in Saint James, Long Island, NY.
*Some of the services provided at this location are delivered through healthcare practices that are not affiliated with Injurydocsnow.com or its members. However, they all agree to accept no-fault insurance as well as workers compensation.
Offered Services
Electrodiagnostic Testing
Non-Surgical Spinal Decompression