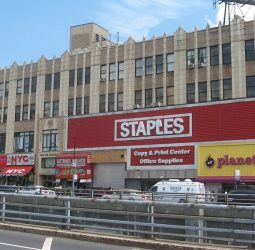 Concourse Chiropractic, PLLC
*Concourse Chiropractic, PLLC is a independently owned healthcare practice, and is a member of InjuryDocsNow.com
Looking for a No-Fault doctor near The Bronx or Healthcare Provider in Fordham Heights?
Concourse Chiropractic, PC is an Injury Docs Now member that serves The Bronx, and Fordham Heights near the center of the Bronx on Grand Concourse. The specialists at this member's location practice in orthopedics, neurology, chiropractic, physical therapy, occupational therapy, podiatry, and nerve testing, among others. Car accident victims looking for a no-fault doctor near The Bronx, NY, don't need to travel very far; the Fordham Heights location is on Grand Concourse and the corner of East Fordham Road.
Some of the services provided at this location are delivered through healthcare practices that are not affiliated with Injurydocsnow.com or its members.
Offered Services
Electrodiagnostic Testing