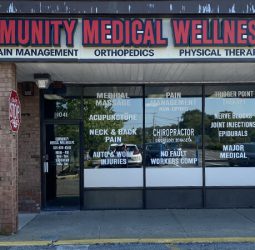 Port Jeff Station Chiropractic
*Port Jeff Station Chiropractic is a independently owned healthcare practice, and is a member of InjuryDocsNow.com
Welcome to Port Jeff Station Chiropractic – Your Trusted Port Jefferson Station No-Fault Injury Doctor
Searching for a No-Fault Doctor near Suffolk County or a Healthcare Provider in Port Jeff Station, Long Island, NY?
Welcome to Port Jeff Station Chiropractic, an esteemed member of Injury Docs Now, proudly serving Port Jefferson Station and the surrounding area. Our mission is to provide comprehensive healthcare services tailored to your specific needs. Conveniently located on Canal Rd in the shopping center of the Department of Motor Vehicles (DMV), our specialized professionals offer a wide range of services, including chiropractic care, physical therapy, acupuncture, orthopedics, pain management, massage therapy, nerve testing, and more.
Comprehensive Care in Port Jefferson Station, NY, for Your Well-Being
At Port Jeff Station Chiropractic, we are proud members of Injury Docs Now, a network dedicated to delivering top-notch medical services. We understand that comprehensive care is vital for your recovery, and our skilled specialists are equipped to address various healthcare needs to promote your overall well-being.
Convenience for No-Fault Injury and Car Accident Victims
If you're a car accident victim in search of a reliable no-fault doctor near Port Jefferson Station, NY, our Port Jefferson Station location offers convenience and accessibility. We are dedicated to providing the care you deserve without the need for extensive travel.
Contact Our Port Jefferson Station, NY Office Today
Your health and well-being are our highest priorities. Whether you're a Suffolk County resident or specifically seeking a Healthcare Provider in Port Jeff Station, Long Island, NY, we are here to deliver exceptional care. Contact us today to schedule an appointment or to learn more about our comprehensive healthcare services. Port Jeff Station Chiropractic is your trusted partner on the path to wellness.
In Need of a Port Jefferson Station No-Fault Doctor or Healthcare Provider?
Choose Port Jeff Station Chiropractic as your trusted partner on your journey to recovery. Our expertise and dedication to your well-being ensure that you receive the care you need, conveniently located in Port Jefferson Station, Long Island, NY.
*Some of the services provided at this location are delivered through healthcare practices that are not affiliated with Injurydocsnow.com or its members. However, they all agree to accept no-fault insurance as well as workers compensation.
Offered Services
Electrodiagnostic Testing