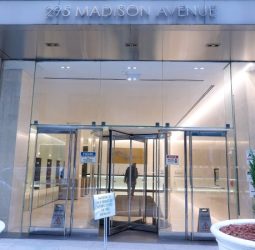 Murray Hill Chiropractic, PC
*Murray Hill Chiropractic, PC is a independently owned healthcare practice, and is a member of InjuryDocsNow.com
Looking for a No-Fault doctor near New York City or Healthcare Provider in Midtown Manhattan?
Murray Hill Chiropractic, PC is an Injury Docs Now member that serves the Midtown Manhattan, and Murray Hill near the east side of Manhattan. The specialists at this member's location practice in sports medicine, pain management, chiropractic, physical therapy, internal medicine, foot surgery, and acupuncture, among others. Car accident victims looking for a no-fault doctor near Midtown Manhattan in NYC don't need to travel very far, Madison Avenue location is between 40th and 41st Street in NYC.
Some of the services provided at this location are delivered through healthcare practices that are not affiliated with Injurydocsnow.com or its members.
Offered Services
Electrodiagnostic Testing